Valentin Blank, October 2008
The cutting edge of tradition
Watchmaking at Audemars Piguet
Welcome to Le Brassus
Audemars Piguet's headquarters are located in one of the epicentres, if not the epicentre of Swiss watchmaking: the Joux Valley. In fact, this "valley" resembles more a wide plateau and is graced with a magnificent landscape of trees and lakes. The whole region is characterised by a particular coexistence of an ongoing agriculture on the one hand and a flourishing watchmaking industry on the other hand. To the neophyte these two industries seem to lack any connection. While this may be true for our age, the farmers of the Joux Valley had once been the indispensable backbone of all the big watch manufacturers of the Valley as well as the Geneva region. In the "warm" months they attended to their livestock and acres whereas in winter they retreated to their snowbound houses. In the peaceful atmosphere of their generously windowed attics — a feature that can still be spotted today — they had time to work patiently on all those tiny parts that were used by the manufacturers for their pocket watches and clocks and they soon established a reputation for their remarkable craftsmanship. Audemars Piguet founded in 1875 by Jules-Louis Audemars and Edward-Auguste Piguet were among the first manufacturers in the Valley to produce all the components of their watches under one roof. Sticking to Le Brassus AP's headquarters have seen several extensions over time. Further facilities were constructed elsewhere in Le Brassus and as far as Le Locle and Geneva. Georges-Henri Meylan, the congenial CEO of Audemars Piguet lives in Le Brassus too, which sets him apart from many other CEOs of the neighbouring watch companies.
Preserving tradition, embracing high tech
When watch enthusiasts speak of the Big Three they refer to Audemars Piguet, Patek Philippe and Vacheron Constantin. All three houses enjoy an uncontested reputation for highest end luxury watches and they each can look back on an uninterrupted history of more than a century. Despite being in direct competition for large parts of their collections they have also had a number of common projects. But there has always been something that set Audemars Piguet apart, namely their open-mindedness for progressive designs and concepts. The Royal Oak is no doubt the most prominent (and successful) example of this approach. For a conservative house like Patek Philippe or Vacheron Constantin it would have been unthinkable to stun their well-heeled clientele with something as profane as a steel watch. Yet the success of AP's outrageous new creation was so impressive that both competitors had no choice but to follow suit — PP with the Nautilus 3700, VC with the 222. The Royal Oak is just one — admittedly most striking — example of Audemars Piguet's embrace of the new and their unique adeptness of marrying it with traditional watchmaking.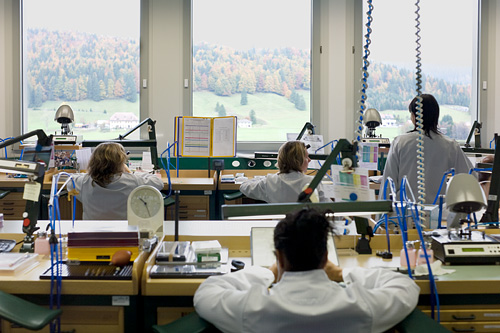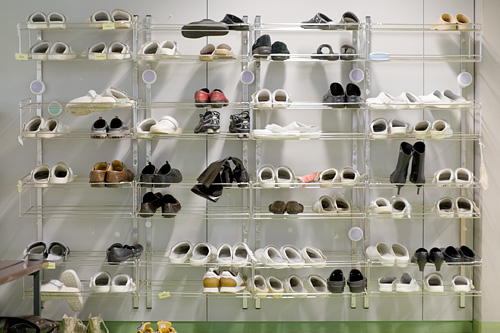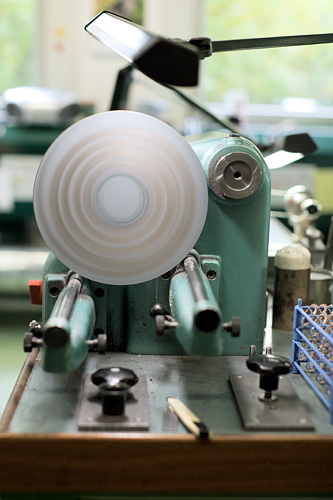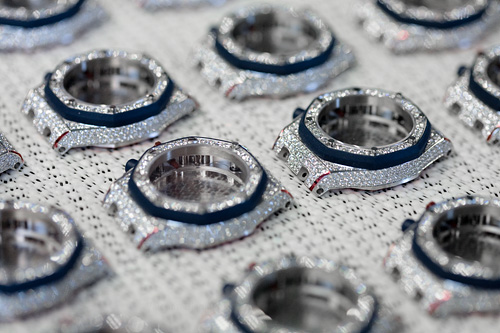 The new 3120 workshop
While the last construction works on their brand new manufacturing site 'des Forges' are still going on, a motivated team of watchmakers have already taken up work on the ingenious 3120 calibre family. The 3120 is not just any movement, it's Audemars Piguet's new automatic base calibre which they developed from scratch and completely in-house, introduced in 2005. Other calibres that are based on the 3120, such as the 3123 (with moon phases) and 3126 (with chronograph), are also assembled in this new workshop. The building was constructed according to the latest ecological standards and sports huge halls suffused with light. The assembly of the 3120 calibre follows a highly sophisticated routine that guarantees a maximum degree of control and consistency. Every watchmaker works on circular trays containing twenty movements. Each set of parts bears an individual number ensuring that these parts are always used with the same movement.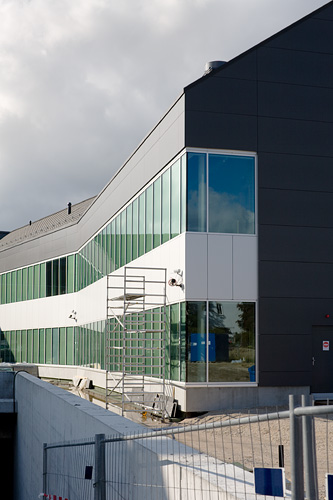 The Masterminds of Le Locle
Whenever it comes to devising sophisticated solutions for the most challenging horological problems one address is going to be on top of the list: Audemars Piguet (Renaud et Papi) SA in Le Locle, a one and a half hour drive away from Le Brassus. The magnificient work and stunning skills of the watchmakers at APRP have found their most intriguing expression in the Tradition of Excellence series. The mission has been to create eight exceptional horological masterpieces, each of them limited to twenty pieces. The first creation came out in 1999 and combined a minute repeater with a tourbillon and a split-second chronograph in a classic Jules Audemars case. It is considered to be the smoothest running chronograph of all times. The latest watch of the Tradition of Excellence series is the Cabinet No. 5, an incredibly fascinating and daring watch, sporting the new (lubrication free) Audemars Piguet escapement, an innovative perpetual calendar and a deadbeat seconds complication. This unique chef-d'œuvre is "served" in the resplendent oval Millenary case.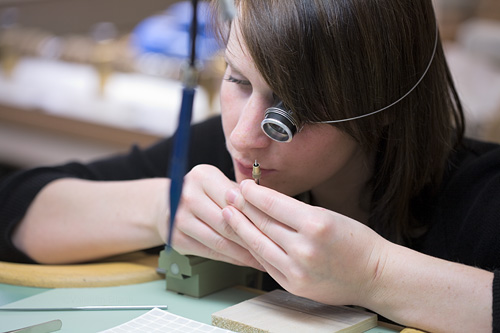 Carbon workshop
Benefitting from their open-mindedness Audemars Piguet were the first to use carbon for their watch cases. This stunning material does not only guarantee an unconventional appearance, it is also perfectly suited for its use as case material: it's lightweight yet sturdy. Just like the use of steel for the case of the first Royal Oak back in 1972 carbon too was not at all linked with luxury watches. Again Audemars Piguet set a new trend which has influenced many other watch creations. The latest and most fascinating carbon model is the Royal Oak Carbon Concept which is the first watch with both the case and the movement made of carbon.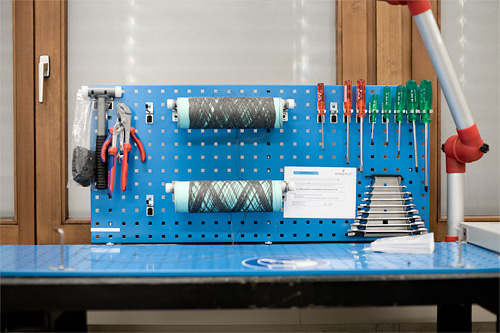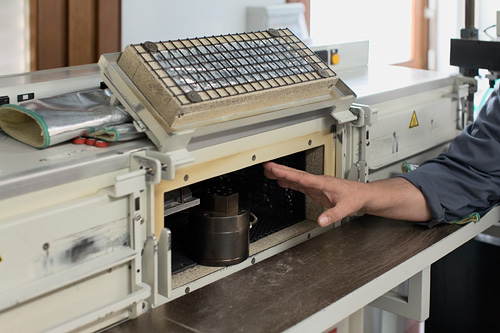 Afterword
Audemars Piguet's history has always been one of excellence. Yet they have shared this excellence with a number of other reputed watch manufacturers. What has made AP's history stand out is the marriage of their rich tradition with a persistent daringness. Even AP aficionados are sometimes thrown off guard by what the maison from Le Brassus comes up with, but only to fall head over heels in love with these unique masterpieces at the very next moment. And so shall it remain!
Having had the pleasure of strolling extensively through Audemars Piguet's various workshops and having a chat with a kind watchmaker here and there, I can only raise my hat to all the inspired people up there in Le Brassus who continue to go their way as they have done for the last 175 years.
A big thank you to all the fine people from AP and to Georges-Henri Meylan and Martin Wehrli in particular.